Hey friends! I am so excited to share with you what everyones' favorite links were for the month of July. You know that I love sharing fun finds over on my Instagram (@thekamiwatson) right? Well, what I do is I post some of my favorite items with links and sometimes discount codes. I then check my analytics to see how many of you swiped up on these items and ended up buying something for yourself. That data is super fun to see because then I am able to determine what items are YOUR favorites so that I can keep sharing them with the rest of my followers! So without further adieu, here are my follower faves for July!
Follower Faves for July
Spill-Proof Stanley Tumbler with Carrier – You all know how obsessed I am with the Stanley 40oz tumblers that are always sold out…well, I have grown to love this one just the same. This Stanley Iceflow Flip Straw tumbler is great for throwing in the pool bag, sports bag, car or wherever else when you don't want it to spill. It keeps your water ice cold for up to 2 days. The colors are so dang cute, too. I am snagging some for my kids for school this year!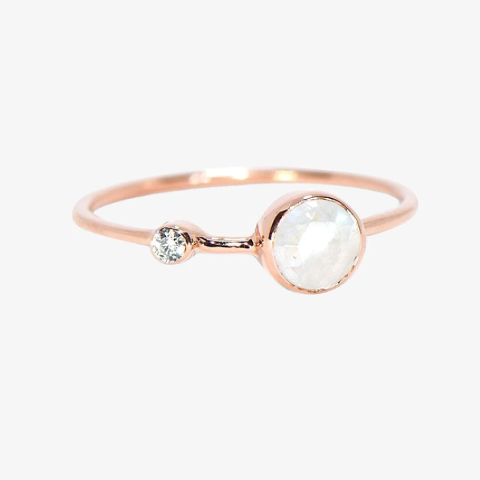 Double Moonstone Ring – I saw this ring in a store one time in Maui and I instantly fell in love! I love how beautiful it is and the quality is so good. All the jewelry from Pura Vida is my favorite!
New Eyeshadows – My favorite makeup brand that I love and represent released new eyeshadow shades in July. I love Seint's eyeshadows because they are so smooth and butter-like and so pigmented. They go on so beautifully and last throughout the day. The new eyeshadow colors include: Sedona, Riviera, Venus, Revival, Pomegranate, Paris, Labyrinth, Havana, Everest, Chai, Cafe, Aries. If you need help determining what the best shades are for you, request your free consult HERE.
Wrap Sweater Top – I have been searching for the perfect wrap top and this one is a keeper! I am excited to wear this in the Fall. It is so soft yet lightweight and it is very flattering!
Favorite Conditioning Mascara – My favorite press-on nail company that I represent has this mascara that I tried for the first time back in June and I ended up loving it! It goes on so good, I love the wand, and it conditions your eyelashes! My eyelashes look much longer and thicker with it on. When it comes time to wash off my makeup, this is easy to get off. Is it worth the investment? Yes, it is in my opinion!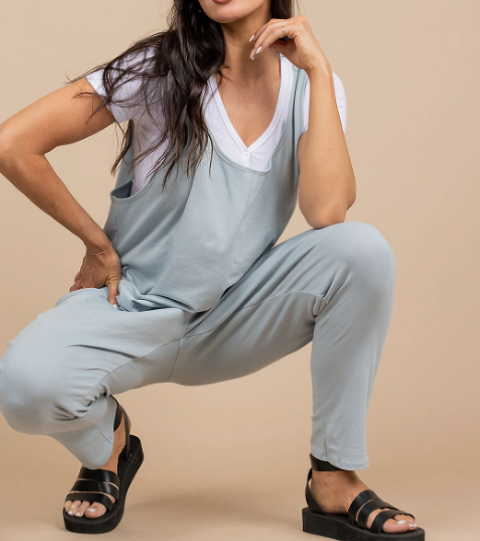 Loose Fit Jumpsuit – They're really a trend right now, rompers and jumpsuits. Some people are on the bandwagon and others have yet to try it. I got this one and find it to be super-comfy and super-roomy. I have a discount code for 20% off if you'd like to try it also: use KAMI20 at checkout. Go see how many colors they have available and I recommend sizing down one size, if you don't like it too baggy.
Wild Hibiscus Candle – I have a new favorite gift to give people and it is this candle! The smell is so fresh and very yummy. It comes in different sizes and you can also find the scent in a diffuser. Not only does it smell good, but it is also very pretty! Next time you have a full cart at Target, add this as well!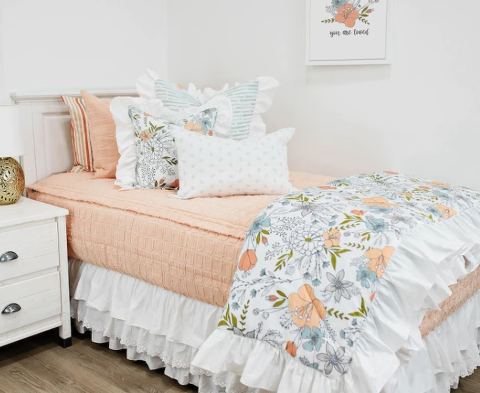 Beddy's Zip Comforters – When we moved into our home two years ago, I knew getting Beddy's comforters for my daughters' beds was a must. I love how easy they are to make and to wash. They have a great selection of colors and styles, they even added new ones recently. If you're in the market for new bedding, check them out and for 15% off you can use code: KAMIWATSON.
Roam Free Tee – The colors are what first grabbed my attention on this cute tee. It says, "roam free" on it and the cute desert inside the bird reminds me of my home state, Utah! This also comes in black. I have a code on this website for 20% off!
Button Detail Knit Top – After doing a Target try-on session in the dressing room on my Instagram stories, you all loved this top the best! I love the button detail on the back of this top. What a perfect transition piece from Summer to Fall, am I right? I sized up one size in this top. Check out the different color options.
Well, there ya have them! The most loved pieces and follower faves for July 2021! You can follow along on my Instagram for more awesome finds and discount codes (@thekamiwatson). Were you one of my followers that swiped up and got any of these items? If so, I wanna know!