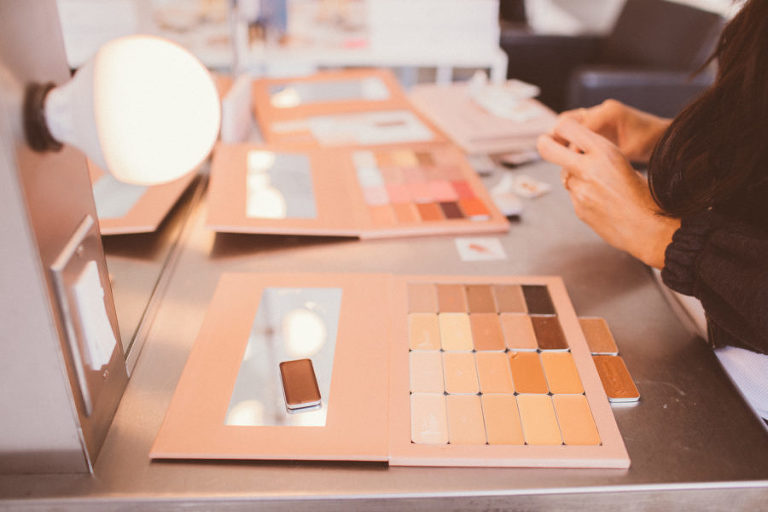 When you love a product so much that you are buying it consistently, it only makes sense that you should get rewarded by earning free Maskcara products! That is what the Maskcara rewards link does. Here is what I can tell you about How to Earn Free Maskcara Products…
How to Earn Free Maskcara Products
I can set you up with your own unique link for you to click through and purchase your items to start building credit towards up to hundreds of dollars in products. Who doesn't want more Maskcara Beauty Products?
What's even cooler is that you can share your link with friends and family and their purchases help build your credit too! It's like you're an affiliate for these products that you use and love!
To get set up, just email me (info@kamiwatson.com) and tell me you'd like me to create a unique rewards link for you. I will email you your link. Save it to your phone notes and use it every time you order. Give it to friends and family!
To view where your credits stand, just login to your Maskcara account HERE and you'll be able to find your status under parties. You can decided when you're ready to cash in on those rewards and as of this month, can checkout and use those rewards yourself!
Here is a breakdown of the credits you can build. Once your generate $200 worth of products in your link, you automatically get $20 in credits and 1 item 50% off!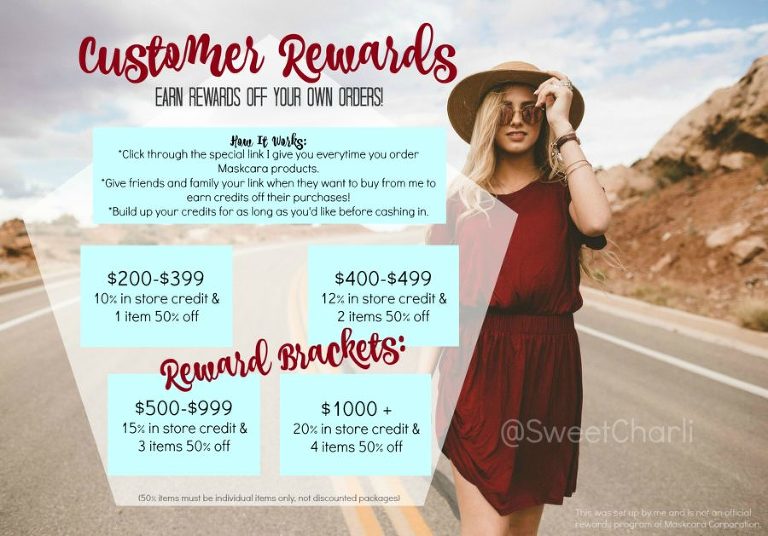 For an example: Sally opens up a link and orders a larger compact; the double decker, a highlight color to replace hers that is all gone, a new blush color, and two new eyeshadows. She also wants to get some of the popular STAY setting spray. When she purchases these items under her link, she has generated $118 towards her rewards. She may decide that she really wants to try items in the MILK skincare line and decides that she will generate enough money in her rewards link so that she can get it completely free.
Sally decides to share her link with her sisters, mom and friends. She can even post it on her social media channels. After a few more purchases from them, she generates enough credits to buy the Cleanser, Toner and Moisturizer, especially with her half-off items as well.
Lets get your link set-up today so you can start building your credits and get rewarded for loving these products!
If you have any questions about this, you can leave them in the comments below.