Do you ever have those days when your eyes just look tired and dull? The bottom waterline of your eyes looks red or a little purple/blue? I have a product for you to try that has changed my makeup game! But it's not necessarily makeup! Check out this trick for brighter under-eyes!
I've been doing an experiment with my under-eyes and lower waterline and here is what I've found. The more product you use, the more it brings out the wrinkles and lines underneath the eyes. We automatically think the more coverage we can get and the thicker product we can use, the better off we will be. I recently have been using something different for my eyes that I don't consider to be makeup. It is called Demi and here is why I like it.
Trick for Brighter Under-Eyes
A breakthrough approach to makeup, Demi Corrector is a carefully calibrated saturation of cream color that is strategically applied using a featherlight technique. Most of your skin remains untouched, resulting in an undetectable makeup that reveals the magic of your face. It is light and not thick and "cakey" so a little is all you need! I like to use this shade for my waterline and inner corners of my eye. The brush I use is great because it is double sided! Use the small end for smaller areas and the larger end for larger areas like the skin under your eyes or for under-eye bags. View the brush HERE.
Using Demi Under Your Eyes
I personally like to use Demi the most in my bottom water-line and the inner-corners of my eyes. I just dab a little bit of it along my lash line and inside by waterline as shown in this video.
You can see that the product instantly brightens the eyes and opens them up helping the eyes to look bigger and more awake! Such a simple trick for brighter under-eyes!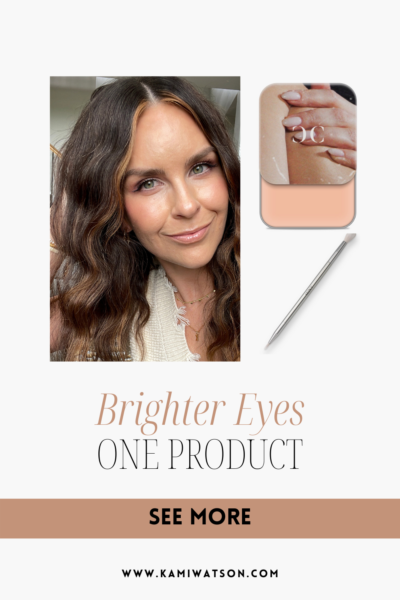 If you are ever unsure about which products to choose or need help with your makeup, you can always get a FREE consult with me! Just simply fill out THIS FORM to get started!